Control your Beha SmartHeater with your mobile or PC with the Beha app

.
All BEHA SmartHeaters have In-built Wi-Fi with advanced technology enabling remote controlling of your heating via your mobile phone or PC. All you need to do is download the BEHA app from Google Play for Androids or App Store for any App.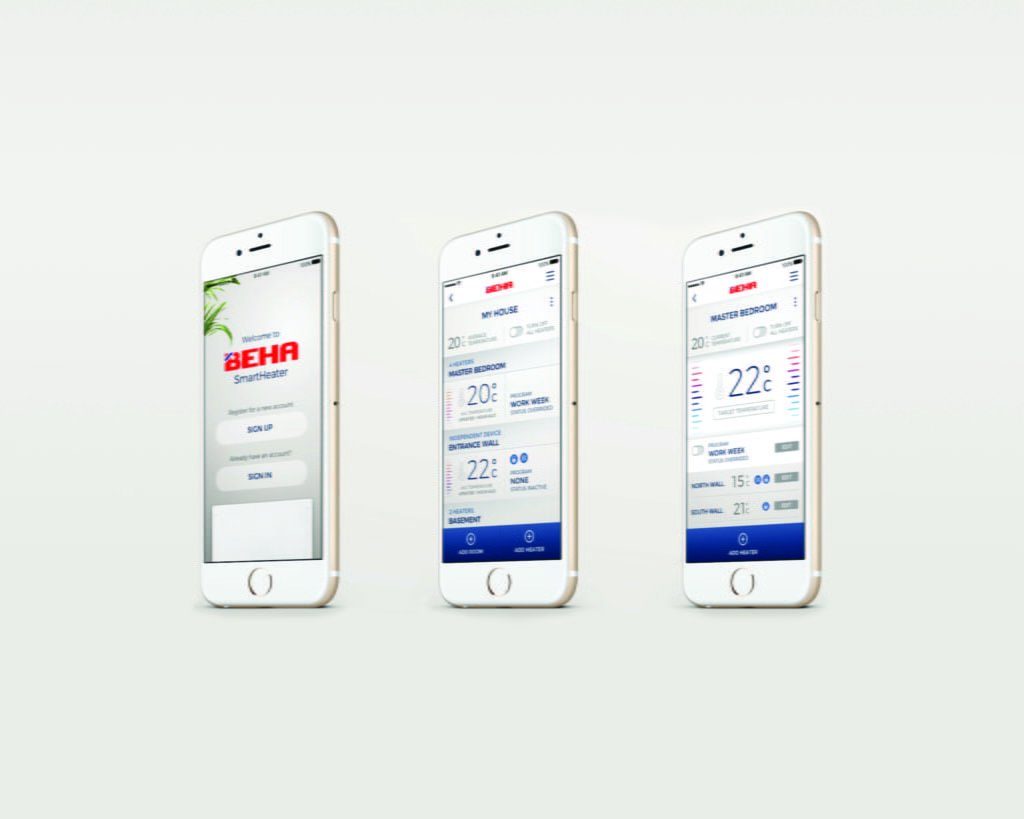 QUICK START:
Start by downloading he BEHA app to your phone or device. 
Create your place for ex HOME.
Create the room the heater is heating for ex. BEDROOM
Choose room and "add room" then give its a name for ex. WINDOW WALL etc.
Input your password to your Wi-Fi.
Now turn the oven on. The app will now automatically search for the heater. Once its found it will add it. Repeat this procedure with each one of your heaters.
NOTE: The router frequency has to be set to 2.4 GHz!