Beha's new generation panel heaters with glass- or steel front, are at the forefront of the world in  regards to indoor environment, electrical safety and, not least, technology. It is not without reason that we call them SmartHeaters.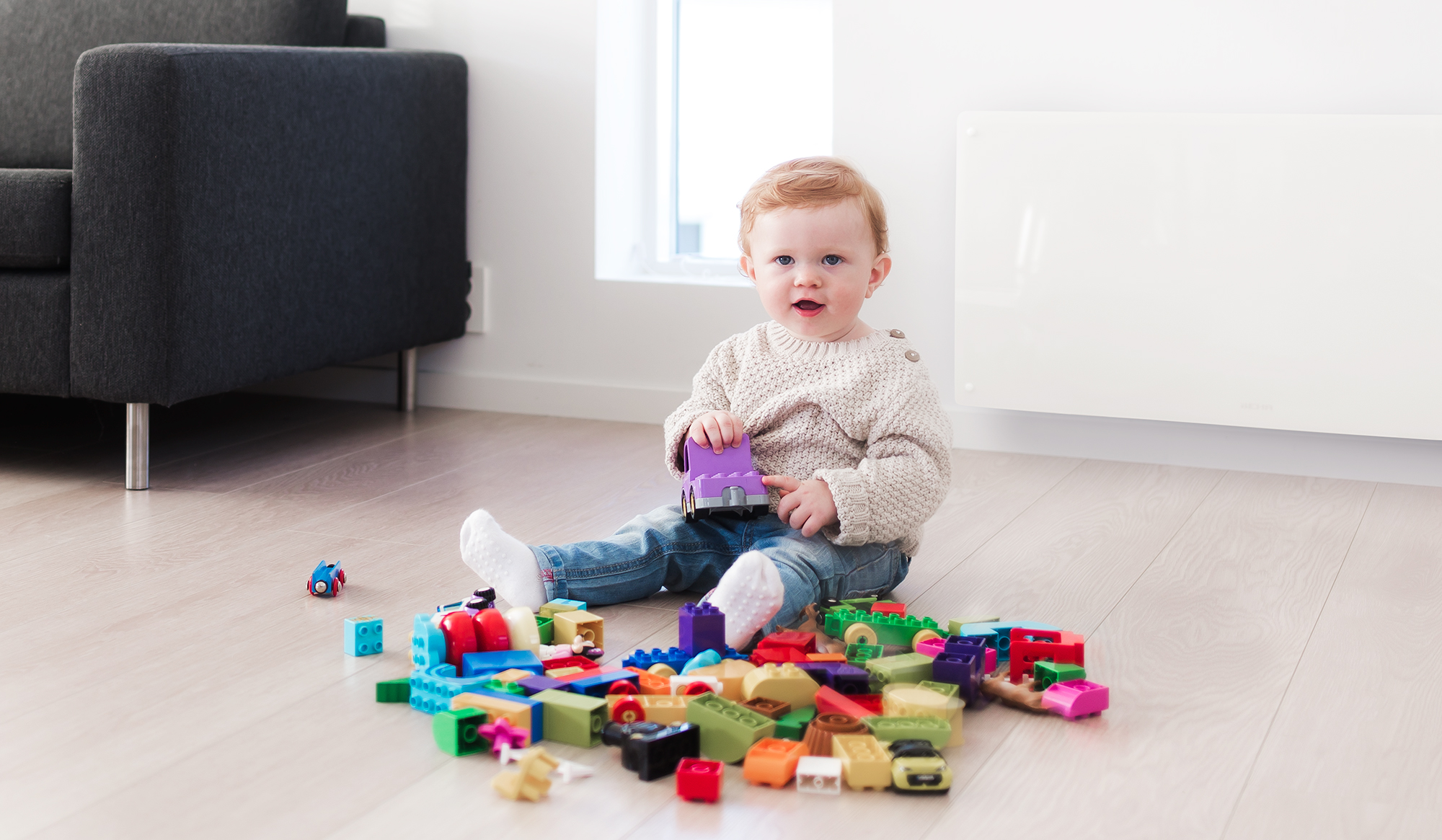 Easy to control with app from
your mobile
Beha's SmartHeaters have built-in Wi-Fi and advanced technology that can be controlled via an app from your mobile. * With Beha Smartheater app 2.0 you can control the heaters away from your house. Via the internet you can program the temperature in each room for all days of the week.  You can also turn them off and on, turn off child safety feature or turn on the frost setting if you are away for longer periods.
* Beha SmartHeaters can be used with or without the app.
Have more than one home? Control all your heaters from one app only.
Beha SmartHeater 2.0 app is designed for the controlling of heaters in multiple houses. For example if you have a main residence, a garden room and a holiday cottage they can be added as their own place but controlled with the same app.
Not affected by power cuts
If the heater is programmed via the app it will follow the set program until it is changed in the app. This means that the program will not be influenced by shortage in power or if the internet goes down. If you are manually controlling the heater it will go back to  the pre programmed setting as soon as the power is back on.
Beha's SmartHeaters are equipped with a cold-rate function. This means that when airing a room where the temperature is above 15 degrees, the oven will switch between set temperature and frost protection. The function is active for a maximum of 15 minutes.
Beha-App is automatically updated when new functions are available.

Because the heaters are programmable they will help set a more even temperature in the house and therefor use less power to keep your home warm.
Beha's smart furnaces have low surface temperatures, which prevent them from burning dust. Something that is particularly good for asthmatics and allergy sufferers. Dust combustion and sooting is a problem with many flow ovens. Beha reduces this problem by using extruded aluminium elements with perforations.
During the operating phase, this provides significantly lower temperatures than required for dust to burn. Those who are suffering with asthma and allergy know what a better indoor climate means. Beha SmartHeaters are designed for basic heating and are available in many varieties, so they can easily be adapted to your home. They are easy to use with easy installation. The steel fronted heaters are suitable for wet rooms.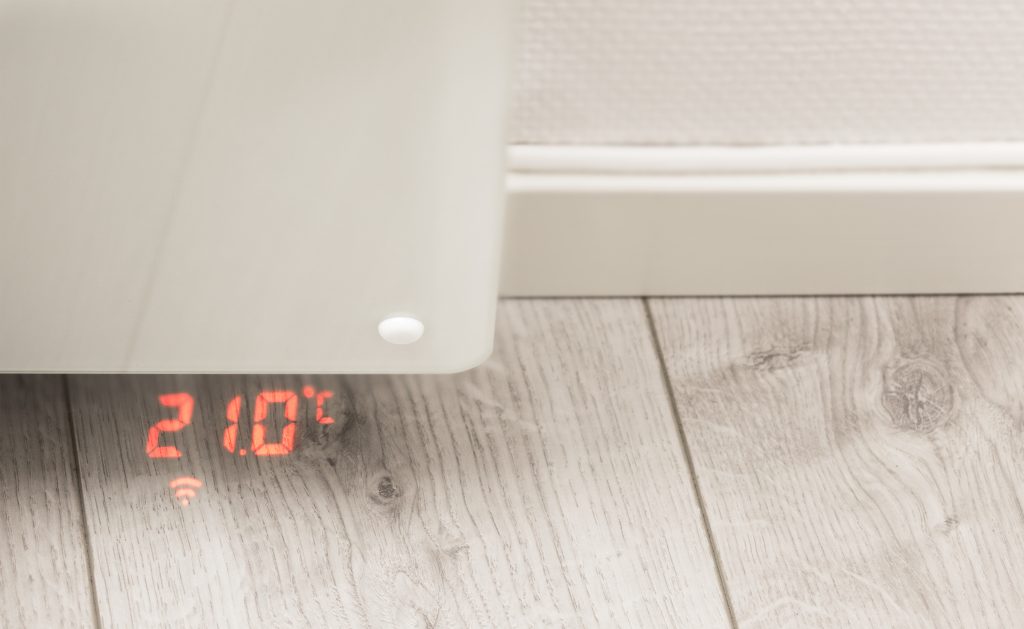 Read the temperature on the floor
You can of course program a Beha SmartHeater with or without the app. The temperature is regulated with the app or the thermostat on the unit. Once the temperature is set the numbers will light up on the floor for 10 min.
All the products in BEHA's electrical heating program are controlled and certified by NEMKO or SEMKO. These are non-compulsory certifications that Beha has chosen to underwrite all their products so that you as a user can feel extra safe dealing with electrical items.
Integrated Wi-Fi in all Beha's SmartHeaters that means you can remote control all your heater via an app.
You chose if you want to use the heater as a SmartHeater via the app or control it manually with the physical buttons on the heaters.
You can control each room heater via the app setting a weekly program.
Control all your properties that have SmartHeaters with just one app.
Sleek design with built-in projection showing the temperature. If you change the temperature it will light up on to the floor for 10 second.
In case of a power cut the heater will revert back to the program you have set and not to factory settings as it has an internal memory.
All Beha's SmartHeaters are certified by Norwegian external body; NEMKO-or SEMKO.
All SmartHeters are designed and developed in Norway.
Beha SmartHeater with steel front are certified for wet rooms (IP24).
All heaters have frost protection.
The heaters come with a 1,5 meter white cable and plug.
Electronic thermostat.
The electric power to the panel heater goes through a TRIAC (three terminal semiconductor device). Compared with using a standard relay switch, the TRIAC reduces the risk of operational faults and have a near eternal lifespan.
Surpasses the EU framework for the Ecodesign requirements for energy-using products.
Only uses 0,3 watt in standby.
With the Beha Smartheater 2.0 app you can:
Remote control the heaters
Control multiple properties
Control programmes
Activate child protection
Activate frost setting
Turn heaters on and off
Without the Beha Smartheater 2.0 app you can:
Regulate the temperature manually with the physical temperature switch.
If the power cuts the heater will return to the setting you programmed, not factory setting.